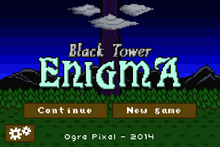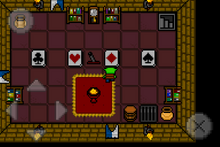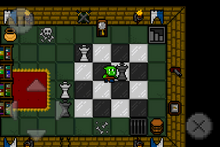 Black Tower Enigma is a retro style riddle-solving fantasy adventure released on Apple App Store, Google Play and itch.io by Ogre Pixel in October 2014.
Here you play as Wigo, the orc, whose wife has been kidnapped and taken up to the skies by a magic dress gifted by a mysterious fairy.
As Wigo saw his wife going up to the skies he went to the tallest building known in the continent: The Black Tower Enigma.
Inside the Black Tower Enigma Wigo has to solve some riddles and challenges in order to climb up and find some clues to find his wife.
http://ogrepixel.com/black-tower-enigma/
WIKI LINKS:
Ad blocker interference detected!
Wikia is a free-to-use site that makes money from advertising. We have a modified experience for viewers using ad blockers

Wikia is not accessible if you've made further modifications. Remove the custom ad blocker rule(s) and the page will load as expected.